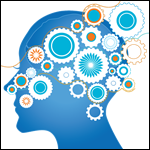 A question for you — Would you consider mental sharpness an important quality?
Dr. Jill Ammon-Wexler here. Everything you think, say or do all starts in the same place — as an electrical signal in your brain called a brainwave. Your past, your present, and your future potential all live in your physical brain — and then express in your mind.
So … is mental sharpness an important thing? Yes, if you want to literally be all you can be!
I have developed a 3-month intensive mind power multi-media training program — The QUANTUM MIND — based on what I have done for over 45 years with my personal  clients. The end goal of the program is to guide you in developing the mind power found in such high achievers as elite athletes, self-made millionaires, and remarkable leaders from allwalks of life.
You can learn more here: Click Here to view the video!
Posted by Jill Ammon-Wexler.
Amazing Solutions
Here's some good news…
Dr. Jill here from The Self Growth Planet. Did you see the movie *Pay It Forward* with Kevin Spacey and Helen Hunt –or did you read the book? Well although a  decade has passed, it seems like the movement is still alive and well. And that's really good news!
Real Live Good News
The *Pay It Forward* concept is to reach out and help a stranger, expecting only that they will do the same for someone else. The good news is —  this great idea of performing unsolicited acts of kindness has actually surfaced as a social movement in the sweet little seaside town of Nanaimo, British Columbia [located on Vancouver Island.]
According to one well-known Nanaimo resident, he got to the window at Tim Horton's to pay for his cup of coffee, but the cashier told him that the customer before him had already paid for his coffee. When he then told the sales girl that he would then pay for the next person behind him, she told him he was the fourth consecutive person to do this.
That stirred up his interest. He asked the girl if anyone at the restaurant had kept track of such spontaneous acts of kindness. One of the employees shared even more good news —  he was aware of 30 people in a row on one day.
It seems that in the midst of all the gloom and doom we get from the news media lately, caring for your neighbor is still alive and well. Hurrah.
Let's Keep This Good News Going!
How about passing this good news along to your friends and Facebook pals. Let's keep this friendly good news movement going.

PINEAL GLAND & THIRD EYE: Proven Methods to Develop your higher self
By Dr. Jill Ammon-Wexler
There is now very real scientific proof that your pineal gland truly IS a third eye. Read More Here!
posted by Jill Ammon-Wexler
Amazing Success
What makes a genius?
Have you ever wondered what it is that makes a genius unique? What makes him or her stand out from the crowd? Is it the size of his/her brain, the way he or she was brought up, or is intelligence simply passed down from one generation to the next?
Before we take a look at exactly what genius is, let's clear the air once and for all and find out some of the things genius definitely is NOT.
What Genius is NOT
Forget IQ tests, levels of education, how big your forehead is — genius has very little to do with any of these things.
You can't inherit your intelligence from parents or grandparents, nor can you become intelligent simply by passing an exam or two. And even if your brain is the largest in the world, that doesn't necessarily mean you'll use it in a more intelligent way.
If you're a well read person you might have a lot of knowledge on a variety of topics. You may even have a degree or diploma in your favorite subject. Each of these is a positive sign of the potential for intelligent thinking, showing that you have drive, determination, and the ability to reach certain goals.
… But it doesn't make you a genius.
The One Specific Key to Genius
Modern neuroscience research has clearly identified at least one characteristic of genius level brains — and it is NOT something you are born with! What is that one thing? It's something that was discovered years ago by researcher Marion Diamond — a brain thick with connections from one brain cell to another. And YES, this is a learned condition of the brain, not something you are born with. YOU CAN LEARN to think like a genius!
Posted by Jill Ammon-Wexler
Amazing Solutions