James, a close family friend, recently found himself facing an overwhelming problem. He had purchased a home near San Diego a few years ago for what seemed like a real bargain at 1.3 million. The bank agreed, and financed the property at 90 percent.
The problem? The California real estate crash market began to crash. Homes in his neighborhood began to sell for less and less. Then his next-door neighbour went bankrupt and his home was auctioned by the bank for less than half of what he had paid.
James did NOT want to lose it all in bankruptcy. He knew from a newspaper article that the banks were losing as much as the homeowners, since their borrowing credit was being severely damaged every time a mortgage failed. But he had no idea how to use that information to his advantage.
At my suggestion, James agreed to try to negotiate a mortgage reduction and new rate with the bank. Sound impossible? Hang in with me. What you are about to learn is a very controversial, and it might unsettle you a bit, but you need to know it.
Some of the greatest leaders in history have actually hypnotized people with their words. Leaders like Winston Churchill, Martin Luther King and John F. Kennedy used this technique regularly, as do many successful politicians and advertising adepts today.
You might recognize when you are being influenced in this way because you feel the other person really knows and understands your needs, and is very eager to fulfill them.
These proficient communicators are naturally using a method also used years ago by a rebel psychiatrist named Milton Erickson 1901-1980, today widely acknowledged as the worlds greatest ever hypnotherapist. Dr. Erickson could simply talk to you, and you would feel compelled to immediately and easily release old behaviours and beliefs, and replace them with more positive solutions.
The most amazing thing about Ericksons conversational hypnosis method is that people went away feeling everything was entirely their idea, and nothing had been forced on them.
As I had trained professionally in Erickson techniques, I was able to coach James into a method I felt confident would work with his banker. And I am very happy to report that James was successful.
At the end of their meeting the banker walked James all the way out onto the sidewalk, shook his hand, and profusely thanked him for stopping by to discuss HIS the bankers problem, and for agreeing to HIS the bankers solution that James had suggested using Ericksonian conversational hypnosis.
It may sound impossible, but the banker agreed to adjust the mortgage downward, and even offered him a new line of credit based on his unusual financial management ability.
What would it be worth to YOU to know these techniques? What if YOU could simply have a conversation with someone like James did, and have them do exactly what you want them to do, all the while thinking it is THEIR idea.
Unfortunately I am currently not available to personally coach you, but I CAN suggest a great solution. A great professional hypno-therapist I know has developed an amazing new course that will let you master this amazing communication skill easily and completely. And he is no beginner he is a Master Ericksonian Hypnotist and a world renowned hypnotherapist trainer.
If you want to unleash the ability to influence anyone to follow your lead, this will get you there. You will discover:
How to immediately know what someone wants, and then feel YOUR offered solution is actually THEIR OWN idea.
The conversational way to get anyone to accept your desired action as their own idea.
The powerful *hypnotic triple* command SWAT teams now use to force compliance, even in a fire-fight with hardened criminals.
How to get clients and customers to happily buy more.
How to negotiate like a pro, and get colleagues to do what you suggest and think it's their own idea.
Even convince children and teens to gladly follow your commands.
Believe me when I say there is nothing like this course anywhere. These skills will dramatically improve your personal, professional or business, and even your family life. It is truly an investment in your entire future=> Get it now.
Brain scans have confirmed what many coffee drinkers already know caffeine perks them up mentally.
The caffeine found in coffee, tea, soft drinks, and even chocolate, stimulates areas of the brain governing short-term memory and attention, say Austrian researchers.
Functional magnetic resonance imaging scans performed on the brains of 15 subjects who had just consumed caffeine equal to that found in two cups of coffee showed increased activity in the frontal lobe where the working memory is located, and in the anterior cingulum that controls attention.
We are able to see that caffeine exerts increases in neuronal activity in distinct parts of the brain going along with changes in behavior, said Dr. Florian Koppelstatter of the Medical University Innsbruck.
Participants who were subjected to a 12-hour period without caffeine and a four-hour period without nicotine, another recognized stimulant found in cigarettes, were better able to remember a sequence of letters after consuming 100 milligrams of caffeine. Reaction times on short-term memory tests also improved.
Caffeine is the world's most widely used stimulant, according to the research presented at the annual meeting of the Radiological Society of North America. Global daily consumption of caffeine averages 1-1/2 cups of coffee. In the United States, the average consumption is 4-1/2 cups of java.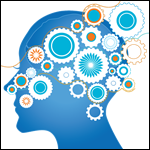 The QUANTUM MIND PROGRAM.A supercharged online training to create the actual brain states of self-achieved people like self-made millionaires in your own brain. An amazing, proven-effective experience.=> MORE INFO!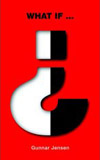 If you are like 99 percent of the people in the world today you are likely feeling a bit anxious about the worldwide economic crisis.Yes, there is a problem at hand. And yes, many people are already suffering from some very harsh realities, and see more coming like a freight train racing down the tracks straight at them. This cannot be denied.
What Can We Do?
Well obviously as individuals, we cannot reach out and change the world economic situation. But what we CAN do is reach within ourselves and tap into our own inner power our own personal strength, wisdom and resilience.
There is at least one inherent benefit of challenging times we are forced to discover what we are made of what we value what we need, and what we can do without. In short, we are forced to discover who we really are.
Something to Consider
No matter what your age, there's something you might want to think about: Your ancestors maybe your parents, and most certainly your grandparents and their parents were outrageously tough survivors.
They came through wars that tore the world apart and devastated families, yet they survived. And they came through the Great Depression my Mother remembered having only one dress, yet they survived.
YOU are already tough at your very core – you carry the genes of these survivors. Plus you yourself have already survived one blow after another in your life disappointments, broken heart, rejection on one level or another, perhaps lack of appreciation. As a result, you too have that mental toughness and ability to heal and go forward inside you.
An Immediate Solution
So how can we best handle what's going on around us? We need to tap into our own individual authentic power. Authentic power arises strictly from within YOU. It is an expression of YOUR personal will. And it ultimately depends on your ability to trust your own instincts and hunches.
This is no time to feel powerless or anxious. You have authentic power wired into your brain's motivational system. This internal power gives you the ability to face adversity straight on…to blast past fear and take action, and then to adjust that action whenever necessary.
Your authentic power is your source of feeling in command of your own self. And when you come down to it who else is really in command of you?
Authentic power wells up from within, and it seldom appears full-blown early in life. Rather, it is an outcome of our ability to integrate our experiences in such a way that adversity in particular is incorporated into our process of personal growth and expansion.
Authentic power is built through vigorous participation in life through openness to new experiences through strong ties to other people and most of all, through your ability to construct a sense of security and meaning in your life in the face of challenge and adversity.
A Plan of Action
How to create a sense of authentic power? Start right here, in the present moment. Right here and now IS your true power point. Don't focus on the past – you can't do anything about it. And the present just is NOT here yet.
Focus on the moment and give thanks for what is OK right now you are obviously warm, dry, fed, and sitting in a save place by your computer. Now stretch forward to create the next moment from that place of safety and strength.
Life really IS lived one minute at a time, and problems are solved one decision and action at a time and THAT is where your authentic power lies. The truth is you really ARE in control.
The above insights are typical of those found in the author's remarkable personal power ecourse. Come find out for yourself why thousands of people around the world are using her proven techniques to build on their own authentic power in both good times and bad. Click here to GET AN AUTHENTIC POWER BOOST.
 
PROMISE: YOU'LL GET $150 IF THIS DOES NOT WORK
Are you not getting the results you want in your life? A friend of Dr. Jill's, Bradley Thompson, has used the law of attraction over the past 20 years to manifest a great lifestyle. Go check out his system for yourself. Try it for three months. GET $150 IF THIS DOES NOT WORK. Learn more here.